Fr. Malachy Kilbride C,S,Sp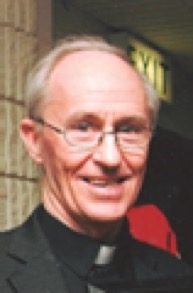 Born and initially educated in Clonmel, Fr. Malachy did his final two years of secondary education in Blackrock College before moving to the Spiritan Novitiate. Ordained in 1967, and with a B.Sc. degree, he returned to Blackrock where in a long association, he taught science and coached rugby, and at different times was the Spiritan school's Dean, Principal and President. He also spent many years in Florida, as an educational psychologist and in weekend parish ministry. He died on St. Stephen's Day 2017, aged 77.
Fr. Patrick Joseph Kelly C.S.Sp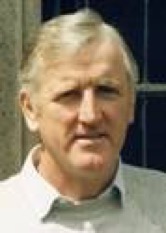 From Ahascragh, Co. Galway, Fr. Paddy was ordained in 1962. The following year he took up an appointment in Nigeria, remaining there until obliged with other missionaries to leave because of the 'Biafran War'. He is particularly remembered as a teacher at St. Patrick's Technical School at Ogbe near Ahiara. From 1971 he ministered in Brazil, mostly in pastoral roles including with Basic Christian Communities and, for a while, in the favelas. Returning to Ireland in 2010, he served for a time in the Diocese of Elphin. He died on 9th December 2017, aged 82.
Fr. Michael Mulvihill C.S.Sp.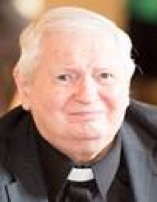 With a BA (History) from UCD and having 'prefected' in Trinidad, Fr. Michael was ordained in his native Dublin in 1966 and did further studies in Rome. He taught: in Tanzania, providing short courses and seminars in liturgy to diocesan clergy and others including Spiritan novices; in The Missionary Institute in London; in Kimmage Manor (for over a decade); and, more briefly, in Nigeria at the Spiritan International School of Theology. In Ireland he gave seminars and courses in adult faith-formation and liturgy to diocesan and parish groups. He died on 9th November 2017, aged 80.
Fr. John G. Hogan C.S.Sp.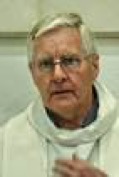 Born in Co. Clare, Fr. John was ordained in 1965. Appointed to the Gambia, he taught in St. Augustine's High School (Banjul) and served in Banjul's Cathedral parish. He became Executive Director of the Conference of Major Religious Superiors of West Africa. Later, based in Ghana where he was also a pastor in Kumasi and – subsequently – Bolgatanga, he was first Director of the Spiritans' West African Foundation. Returning to Ireland in 2002, one of his subsequent roles was as Provincial Delegate for Retirement. He died on 1st August 2017, aged 80.
Fr. Pat (Patsy) Leddy C.S.Sp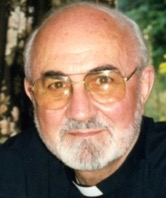 Fr. Pat was born in 1927 in Milltown, Co. Cavan. Part of a record intake of 84 to the Spiritan Novitiate in 1944, he was ordained in Rome, and appointed to Kenya where one of his roles was as Education Secretary for the Coast Province. Moving to the US where he got his MA, he led the Diocese of Washington's Consultation Centre in its work of preparing priests, religious and laity for pastoral ministry in changing times. He later ministered in England. Returning to Kimmage in 2001, he led in digitizing the Province's photography archives. He died on 17th July 2017, aged 80.
Fr. Willie Walsh C.S.Sp.

Aged 95 and the oldest member of the Irish province when he died, Fr. Willie was from Glanworth, Co. Cork. Ordained in 1949, he was appointed to Sierra Leone where he would spend over 15 years (in CTC Bo, Njala Komboya, Bonthe, Moyamba and Damballa). Returning to Ireland in 1967, he was appointed to Templeogue College where he taught for a little under 20 years. He also made his expertise available as a volunteer teacher of computer students in SPIRASI. He died on 19th June 2017 in Marian House.
Fr. Jack Finucane C.S.Sp.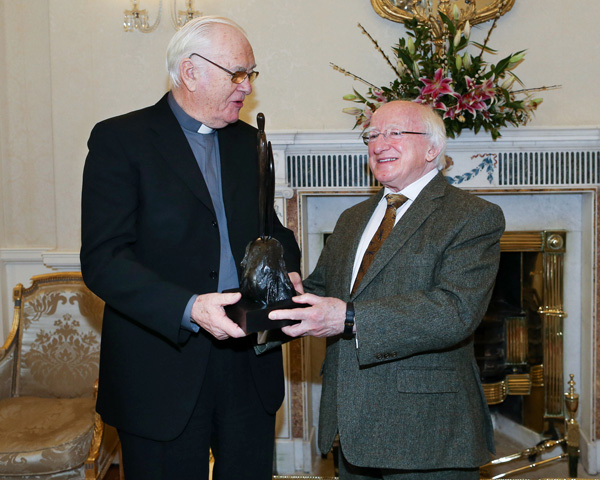 From Limerick city, Fr. Jack was a young parish priest in Nigeria in the 1960s when civil war broke out. He later acknowledged that the war "would forever change his life". Moving from pastoral roles to emergency relief & development work, he was a key figure in Concern Worldwide from soon after its setting up in 1968, and would lead its operations in Bangladesh and Ethiopia. He was directly involved in responding to some 20 emergencies including Rwanda, Sierra Leone, Somalia, Sudan and tsunami-affected Sri Lanka. He died on 7th June 2017, aged 80.
Picture shows Fr. Jack with President Michael D. Higgins at Áras an Uachtaráin in 2014.
Fr. Charles McCarthy  C.S.Sp.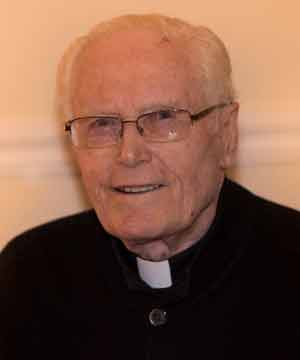 From Bantry and a past-pupil of Rockwell College, Fr. Charles McCarthy C.S.Sp. served in Ireland, Kenya, the Indian Ocean island of Mauritius and in the USA where he worked in a number of parishes in the Diocese of Peoria (Illinois). In his earlier ministry, he had been a secondary school teacher; former students in Mauritius include Cardinal Maurice Piat C.S.Sp. and Seychelles-based Bishop Denis Wiehe C.S.Sp. He died on 1st May 2017, aged 93.
Fr. Joe Gough C.S.Sp.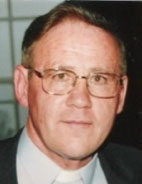 A native of Co. Kilkenny and a past-pupil of Rockwell College, Fr. Joe Gough C.S.Sp. was appointed to the Gambia in west Africa when newly ordained. Actively committed to Christian / Muslim dialogue, he served in educational and vocations-related roles for over a decade. On his return to Ireland, he began a long association with Blackrock College, as teacher and games-master, while summer holidays were spent in an American parish. Aged 72, he died in March.
Fr. Tom Farrelly C.S.Sp.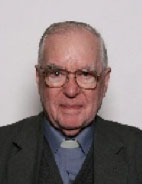 Fr. Tom Farrelly C.S.Sp. was from Co. Westmeath, and spent over a decade on mission in Kenya. The holder of a Ph.D. in Education, he was an Inspector of Schools for the country's Ministry of Education in the early 1970s and was joint editor of a series of Kenyan religion textbooks. He was Education Coordinator for the Spiritans in Ireland for many years and was a founding member of what is now the Spiritan Education Trust. He died in January, aged 91.
Fr. Paddy Foley C.S.Sp.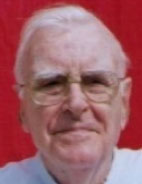 From Co. Wicklow, Fr. Paddy Foley C.S.Sp. died in January. He was aged 90. Ordained in 1954, he served almost continuously in Nigeria from the following year for a little under 60 years, and was the last Spiritan of the Irish Province to minister in the west African country. He had been Co-ordinator for Justice & Peace in the Diocese of Makurdi, and served in Abwa Rural Training Centre in Benue State from 1971 until returning to Ireland at the end of 2014.
Image by Gerd Altmann from Pixabay
+