Among a group of Spiritan (Holy Ghost) missionaries who recently marked the 75th anniversary of their first profession in the Spiritan Congregation were two Mayo men, Bishop Michael Cleary and Fr. Jerry Lambe. Now in their mid-nineties and resident with their congregation in Kimmage Manor in Dublin, both were ordained in 1952. Each took up an overseas mission appointment in west Africa the following year; Bishop Cleary went to The Gambia; Fr. Lambe was posted to Sierra Leone.
Bishop Michael Cleary C.S.Sp.
Born in Tulrahan near Ballyhaunis, Bishop Cleary attended St. Jarlath's College, Tuam and studied Arts in UCD. As a young priest in The Gambia he taught maths and history. He was principal of St. Augustine's High School in the capital city, Banjul, for 17 years. School holidays were often spent doing ministry in rural Gambian parishes. Having served as diocesan educational secretary, he succeeded the first Catholic Bishop of Banjul in 1981. Gambia's vice-president was among some 3,000 attendees at his episcopal ordination. He retired after 25 years.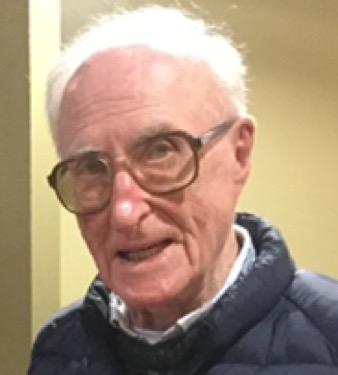 Fr. Jerry Lambe C.S.Sp.
From Swinford, Fr. Lambe attended Blackrock College, the Spiritan-run Dublin school, enrolling there the year before the start of World War II. He got a BA and a H. Dip. from UCD. In a long association with Sierra Leone, Fr. Lambe was mostly based in the city of Bo, as a teacher and, from 1962, as principal of the Catholic Training College. In the 1980s, having previously spent a short time as a chaplain in France, he moved to the USA where he did pastoral work in Florida. Returning to Ireland in 1998, he was a hospital chaplain in Dublin for some 20 years until retiring.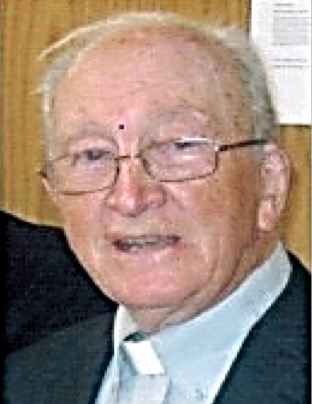 Other Spiritans from Mayo
Other Spiritans from Co. Mayo include Fr. Tom Basquel from Aughagower, Fr. Liam Martin who is a native of Kiltimagh and Fr. Pat O'Toole from Ballinrobe. Fr. Peter Suttle, a Dubliner who has missioned in both east and west Africa, is the current administrator of Parke and Keelogues parish. Ballinrobe-born Fr. Norman Fitzgerald, long associated with the work of Refugee Trust, died in 2018.
John McAlpine and Owen McSweeney from Castlebar, and Myles Judge from Claremorris, are believed to be the first of many young Mayo men to join the Spiritans over the years, becoming Brothers in the 1860s seemingly in response to a call for vocations carried in the local newspapers.
---
ASSOCIATED ARTICLES:
Celebrations of 25th, 50th and 75th Anniversaries of Religious Profession, Kimmage Manor, 7th September 2019.
Address to the celebration of 25th, 50th and 75th anniversaries of religious profession Kimmage Manor, 07/09/2019
+