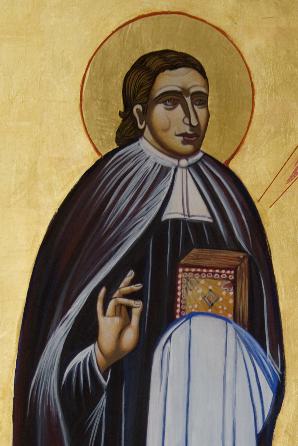 Each year as we prepare for the Feast of Pentecost, the Spiritan Congregation prepares a Novena to the Holy Spirit. This year, the Spiritan Mission Ireland Office, through Sean Goan has prepared the Novena. The link to the Novena is here below. The Novena starts on Friday 22nd and to the eve of Pentecost, May 31st.
The Feast of Pentecost marks the beginning of the Spiritan Congregation. At the beginning of 1703, Claude left the College where he was boarding in order to live with marginalised students in a house that he had rented on the Rue des Cordiers. On the following Pentecost Sunday, May 27th 1703, Claude Poullart des Places and his little group of a dozen scholars became a clerical community. In the chapel of Our Lady of Good Deliverance in the church of Saint-Etienne-des-Grès, the group consecrated itself to the Holy Spirit under the protection of the Immaculate Conception. "Monsieur Claude François Poullart des Places, in the year of one thousand seven hundred and three on the feast of Pentecost, being then only an aspirant to the ecclesiastical state, began the establishment of the aforementioned community and seminary consecrated to the Holy Spirit under the invocation of the Holy Virgin, conceived without sin."
The Feast of Pentecost is celebrated throughout the Spiritan world as a day of importance, remembrance and celebration.