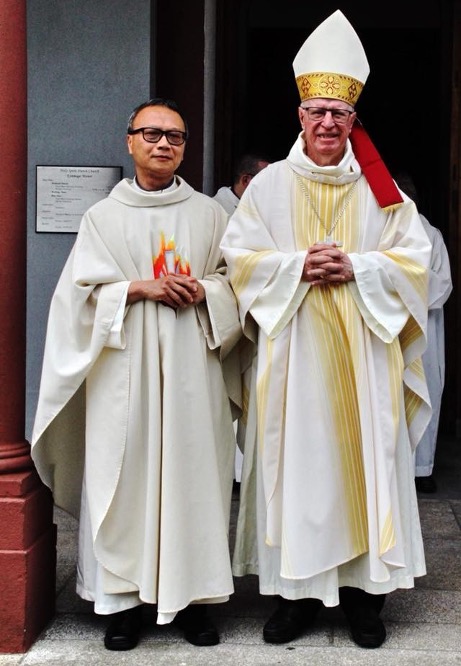 Bishop Denis Wiehe recently spoke to the news agency of The Seychelles in advance of his upcoming retirement after some twenty years as Roman Catholic bishop of the island nation in the Indian Ocean.
A native of Mauritius, an island nation also located off the east coast of mainland Africa, and a member of the Irish Spiritan Province, the future bishop came to Ireland in his late teens and was one of some three dozen Spiritan (Holy Ghost) novices in 1959. He went on to train for the priesthood in the Spiritan seminary in Kimmage Manor, Dublin, did his BSc in UCD, spent a year at St. Mary's College, Rathmines and qualified as a teacher. He did further studies in Rome's Gregorian University.
Ordained in Mauritius in 1969, he taught and did pastoral and vocations' work there before serving on Réunion island. He was then on appointment for a 6-year period at the Spiritans' HQ in Rome.
Appointed to The Seychelles in 2001, he recalls that an initial 10-month period as co-adjutor bishop allowed him to get to know the people and culture of his future home and the islands' great beauty.
Reflecting on his 2 decades of service in The Seychelles, Bishop Wiehe notes improvements made to the situation in schools and in the diocese's 20 parishes, and the priority given to ensuring good relationships with other Christian denominations and other faiths. He also worked with 'Couples for Christ', an organisation which originated in the Philippines, to support families from 'womb to tomb'.
Image by Peter Olexa from Pixabay
+