In Brazil, one of the countries that is worst affected by Covid-19 and with a death toll of well over 350,000 people (as of mid-April 2021) families struggle to buy food, according to Fr Brendan Foley.
Ordained in 1997, Fr Brendan is Superior of the South-West Province of the Spiritans in Brazil, and is parish priest in Perus, São Paulo, an area where many people live in areas of great deprivation including 'favelas'. He notes that the pandemic has highlighted the weaknesses in Brazilian society and politics. "What is shocking is the slow wearing down of people spiritually and mentally", he says. He added that, as food prices were rising astronomically, his parish responded by opening a food bank which is supported by the donations of the extended Spiritan school community in Ireland.
With some 60% of Brazilian households affected by food insecurity and with even odd jobs in the 'informal economy' currently hard to come by, highly educated people who were previously thought to have had 'stable' employment are now among those who are seeking help to feed their families.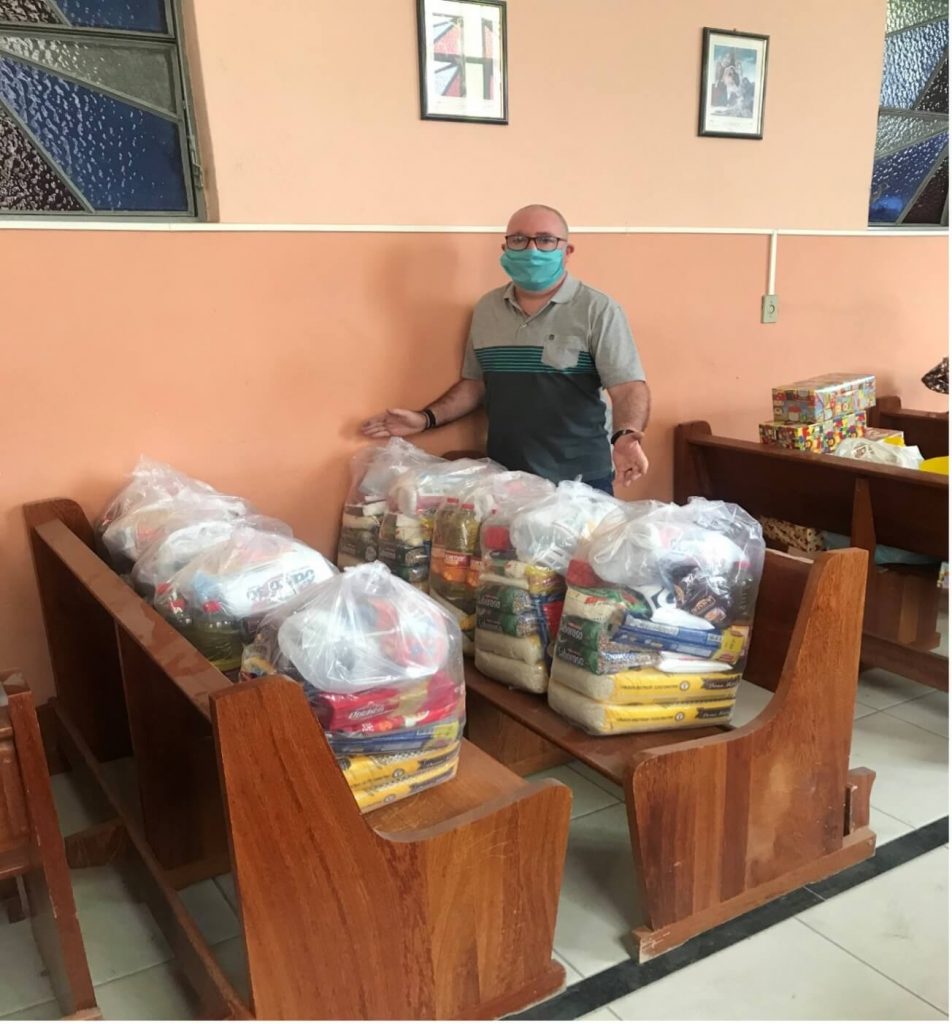 +