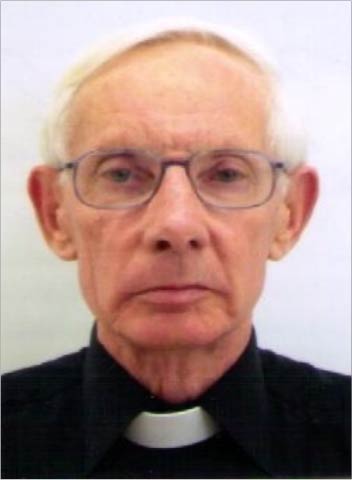 Fr. Seán de Léis C.S.Sp. (left) has recently retired to the Kimmage community.
From Ard na Gréine in Waterford city, Fr Seán was ordained to the priesthood in 1981. Having already spent one year of his studies in Sierra Leone, he returned to west Africa, this time to Ghana where its first Irish Spiritans, expelled from Nigeria after the Biafran War, opened missions in the 1970s. He also completed his M.A. in Theology & Anthropology and did his D. Min. in Barry University, Miami. He has had strong devotion to St Thérèse of Lisieux ('The Little Flower') and took St. Thomas Aquinas as his guide in life.
Fr Seán served in England in the 1980s and – in chaplaincy and in Promotions – in Ireland. This was followed by a decade and a half in Florida including in Fort Pierce (St. Mark's) and Palm City.
Returning to Ireland in 2014, he spent seven years in St. Paul's Parish, Lisduggan in his home diocese (Waterford and Lismore) where "his gentle presence and faithful witness has been an inspiration" and where his recent retirement was marked in the Parish Centre on 6th October 2021.
Other Spiritan (Holy Ghost) missionaries from Co. Waterford
Fr Pearse Moloney from Dungarvan served in Ireland, Rome and Kenya. He died in 2003.
Fr Tom Barron, who served in Kenya for 47 years and died in 2008, was from Waterford city.
Fr Michael Duggan from Kilmacthomas served in Ireland and Kenya. Aged 89, he died in 2016.
Fr Tom Hogan is a chaplain in Rockwell College (in Co. Tipperary) and is a native of Tramore.
+