To mark his 90th birthday in May, Fr. Tom Cunningham (pictured below) concelebrated Mass with his younger brother Fr. Colum (right) and Fr. Jerry Kirwin (centre).
Having moved from the CBS in his native Omagh to complete his Leaving Certificate in Blackrock College, Tom entered Kilshane in 1947, moving to Kimmage the following year. He prefected in St. Michael's College.
One of 37 Spiritans ordained in 1955, five years after his late brother Fr. Séamus had been ordained, Fr. Tom was appointed to Nigeria, moving during the Biafran War to the USA. He served in Angola, Australia and, for over a decade, in Papua New Guinea. He also did pastoral ministry in England. Returning home in 1998, he served in Kimmage, Ardbraccan and as a MID. Since 2010, he has been a member of the Rockwell College community.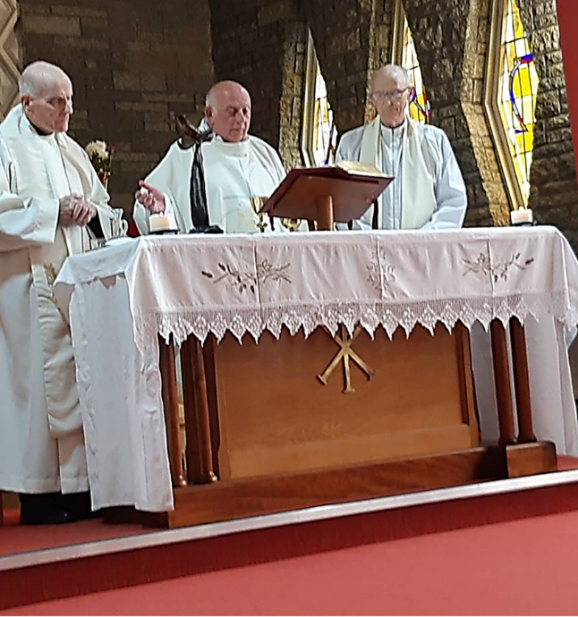 +