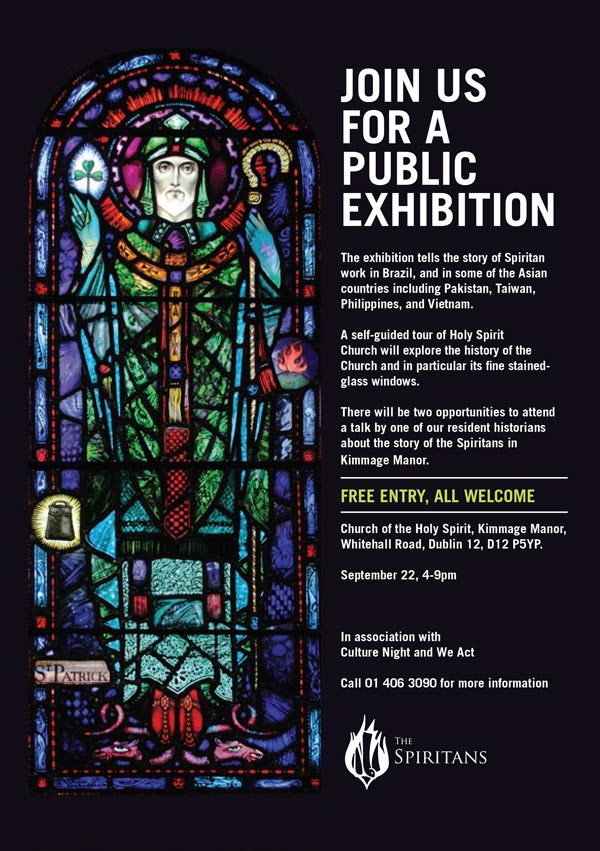 The exhibition tells the story of Spiritan work in Brazil, and in some of the Asian countries including Pakistan, Taiwan, Philippines, and Vietnam.
A self-guided tour of Holy Spirit Church will explore the history of the Church and in particular its fine stained-glass windows.
There will be two opportunities to attend a talk by one of our resident historians about the story of the Spiritans in Kimmage Manor.
FREE ENTRY, ALL WELCOME
Church of the Holy Spirit,
Kimmage Manor,
Whitehall Road,
Dublin 12,
D12 P5YP.
September 22, 4-9pm
In association with Culture Night and We Act
Call 01 406 3090 for more information
+