The first-ever international meeting of the leaders of Spiritan Development Offices (SDOs) in Belgium, Ireland, Portugal and the USA was hosted by the Irish Province in Kimmage.
Participants included Philippe Engel (International Development Coordinator of the CDO), Connie O'Halloran (Overseas Development Officer, Irish Province), Ines Souta (Executive Director of Sol sem Fronteira, a Portuguese NGO), John Gillespie (Director, Spiritan Office for Mission Advancement in the US) and Michael Begley C.S.Sp., the Brussels-based Executive Director of the European Spiritan Centre for Cooperation and Development.
Others, including the CEO of Bóthar who gave one of the addresses, attended part of the meeting.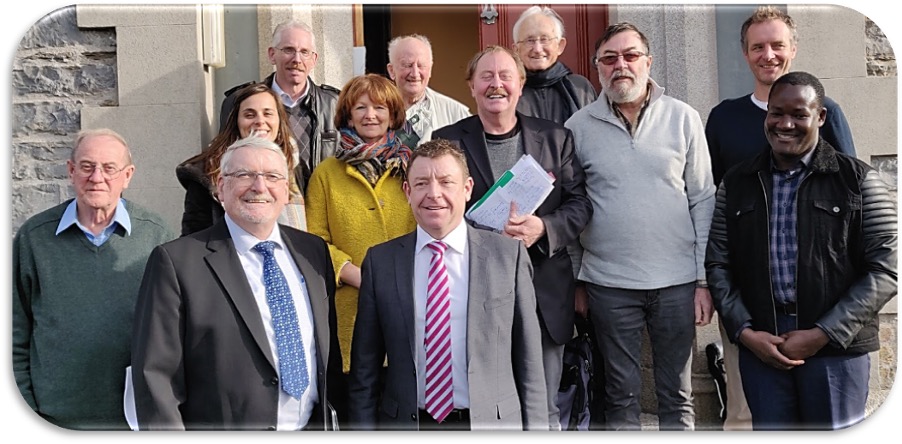 Pictured left to right
Front:             
Owen Lambert C.S.Sp., Tom Hogan C.S.Sp., David Moloney (Bóthar), Fred Elima Wafula C.S.Sp.
Middle row:
Ines Souta (Sol sem Fronteiras) Connie O'Halloran, Michael Begley C.S.Sp.,
Philippe Engel C.S.Sp. and Ronan White.
Back row:
John Gillespie, Des Arigho C.S.Sp.. and Noel O'Meara C.S.Sp.
Photo by Pat Palmer C.S.Sp.
+