December 2020
In line with the funeral traditions of Ethiopian Orthodox Christians, a service was held in Dimeka on Saturday, 12th December to mark the 40 days since the death in November of Brian O'Toole C.S.Sp.
Fr Brian's 'Hamar family', a number of Spiritans, current and former staff of SCORE (the development office of the Spiritans in Ethiopia), friends from Addis Ababa, Arba Minch, Dimeka, Hawassa and Jinka, and current government officials, many helped in their secondary education by him, bore witness to the Dubliner's unconditional love for all regardless of their religious background.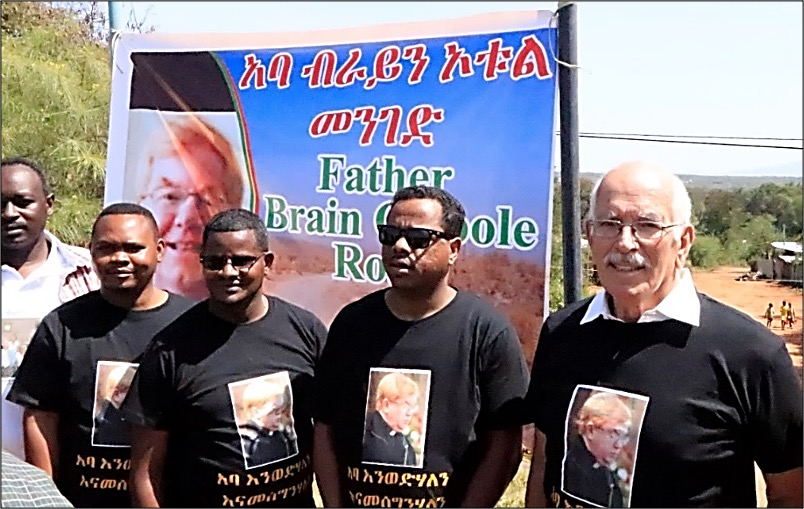 In 1983 Brian arrived by foot in Dimeka from the zonal capital, Jinka, when there was no road. Working with local communities, he oversaw the manual construction of the first road, then a dirt track, connecting villages. Subsequently paved, that road is now named Father Brian O'Toole Road.
Brian's work on the first print of a Hamar-Amharic-English dictionary was marked too and agreement given to the idea of establishing a public library in his name to continue his legacy in education.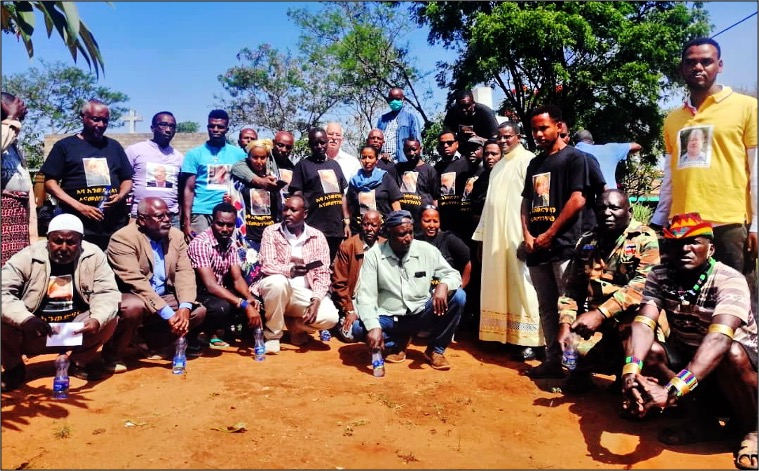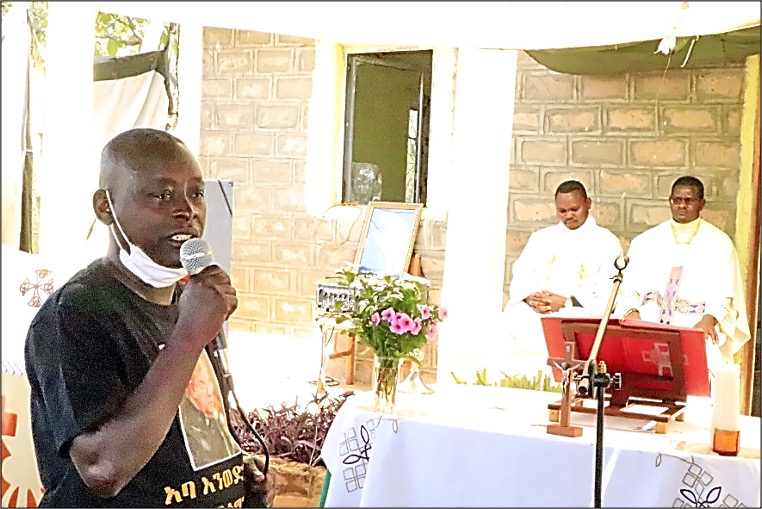 +