December 2020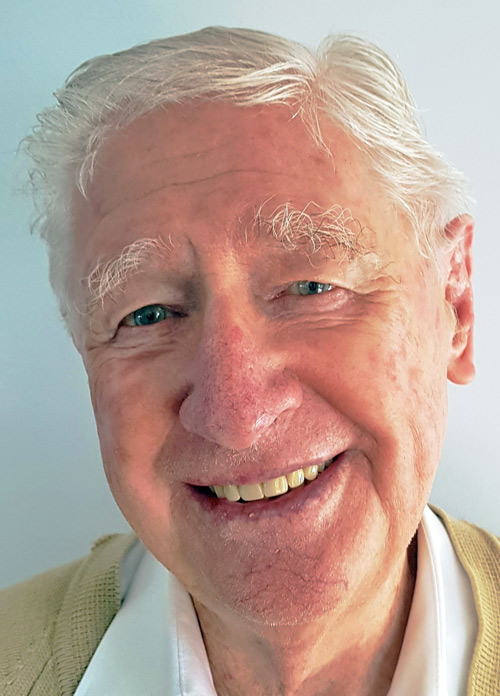 The opening some weeks ago of a huge 'new' cathedral in Nsukka brought back so many memories.
I was one of 11 young Irish Spiritan priests who arrived in Nigeria's Port Harcourt in 1963,
a year after I had been ordained and having completed induction and an Igbo language course.
I was appointed to Nsukka. My main ministry was in the secondary school, but I also helped out in the parish. My first baptisms were of 320 adults!
Nsukka was then a parish in the Diocese of Enugu, which was led by the very pastoral Bishop John Anyogu, who, in 1930, had become the first Igbo priest. In 1964 Archbishop Marcel Lefebvre, then the Superior General of The Spiritans, arrived to ordain the first two local Spiritan priests.
Nsukka was small but had a university. It also had a hospital and a high school run by the Holy Rosary Sisters. Isienu, site of the first Spiritan seminary in Nigeria, was nearby.
Carved out of the Diocese of Enugu in 1990, the Diocese of Nsukka today has a population of over 500,000 Catholics (c.80% of the total) with 185 parishes, 276 priests (mostly diocesan), 294 religious and 209 seminarians.
The growth and spread of the Church in Nsukka, in terms of area, population and infrastructure has not been a simple task but has resulted from many years of toil, planning and challenges!
---
Paschal Kearney C.S.Sp. – Fr Paschal was born Co. Monaghan in 1935 and educated by the Christian Brothers in Belfast. Ordained in 1962, he spent more than 3 decades on mission in West Africa (Nigeria, Sierra Leone and The Gambia) before returning to Ireland for a period in the
mid-1990s. He is one of three Irish Spiritans currently in Australia to which he was first appointed in 1999.
Ariel view of Nsukka Damianp001 licensed under the Creative Commons Attribution-Share Alike 4.0 International
+