Fr James Duncan C.S.Sp. was born in 1930 in Drumnakeel, near Ballycastle, Co. Antrim. Completing his secondary schooling in Blackrock College in 1948, he began his studies for the missionary priesthood, culminating in his ordination as one of over 30 Spiritans in the 1956 Ordination Year.
Fr James spent the next 57 years on overseas mission. A period of twelve years of evangelization and pastoral ministry in Nigeria was followed by shorter spells in both Angola and Papua New Guinea. He returned to Africa in 1982 and served for more than three decades in Ghana, as a pastor and, for 10 years, at the National Catholic Secretariat in Accra, capital of the West African country.
Having returned to Ireland in 2014, Fr James is part of the community in Kimmage Manor where he had first arrived as a seminarian over 70 years ago. He celebrates his 90th birthday on Christmas Eve.
Happy birthday to him!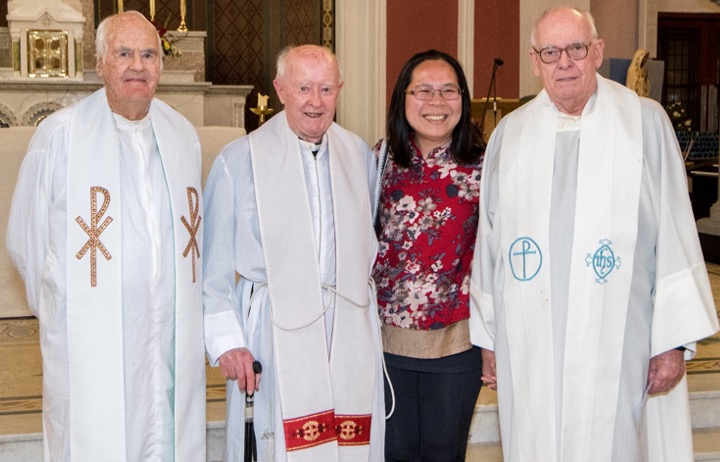 +