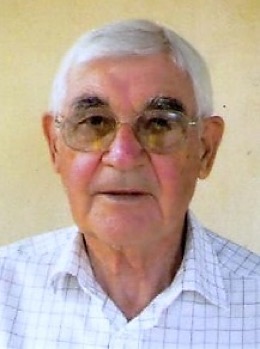 It was in Nigeria in 1966, the year after his ordination, that Michael Walsh C.S.Sp., (pictured) began his long service to date as a missionary priest. He first arrived in the west African country not long before the beginning of its civil war, known to many as 'The Biafran War'. After leaving Nigeria, he was one of a group of Irish Spiritans who moved to open up the congregation's first-ever mission in Zambia in 1971 and he continues to serve in the southern African country to this day.
An unexpected invite came Fr. Michael's way last year to return, for the first time in over half-a-century, to his two former parishes in Nigeria. Travelling while the Postulancy where he is based was closed for Christmas, he enjoyed a great welcome. Re-visiting the makeshift hospital where vital treatment had been received, life nourished and so many healed and saved during the 3 years of war, he recalled the sterling work that had been done by so many of his fellow missionaries, a number of whom were themselves among the victims of the war. He visited Uli, the 'airport' where Caritas and other aid agencies landed food relief, often under attack from the air; now part of a dual carriageway, not a single remnant of the old airport runway remains.
At a colourful ceremony in Umuma-Isiaku and later, following a concelebrated Mass in the packed church of Isiekenesi, Fr. Michael was thrilled – and surprised – to be honoured as a local Chief in each of his two former parishes. The trip to Nigeria was also an opportunity to meet dozens of Spiritans from the Nigeria South-East Province, a number of whom – like Fr. Samuel Nwosu C.S.Sp. who accompanied him on the trip – have seen service in Zambia, and a chance to witness the phenomenal growth of the Church in the last half-century. Umuma-Isiaku, for example, with not one ordained priest or religious in 1969, now has over 40 local priests and religious sisters!
Image by Leon Basson from Pixabay
+