History of the local Church and some Irish connections
The Catholic Church on the Isle of Man is part of the Archdiocese of Liverpool. Many of the island's Catholic population are of Irish descent; some trace their ancestry to refugees from the 1798 Rebellion. The first permanently-resident priest in Douglas, the island's capital, was Fr. Miles McPharlan, a Dubliner who erected a temporary chapel in 1824. A little later, St. Mary's at Castletown was completed; it is the chief monument to the apostolate of Fr. Mathew Gahan S.J. who had previously served in Clongowes Wood. An important part of Manx heritage is the total of some 200 'keeils', tiny derelict oratories erected between the fifth and twelfth centuries, which are scattered across the island. Today a total of six Catholic parishes (seven churches) are served by one Vicar Forane and three resident priests.
Spiritan presence on the island
I arrived in 1997, the first Spiritan confrère to serve on the island. My responsibility extends to two parishes, whose churches are some 30 kilometres apart. Ramsey, in the north-east where I live, is dedicated to both the island's patron, St. Maughold, and to Our Lady, Star of the Sea. Peel, on the west coast, is called after St. Patrick who is believed to have landed at its port in 442 AD, a decade after he had first arrived in Ireland.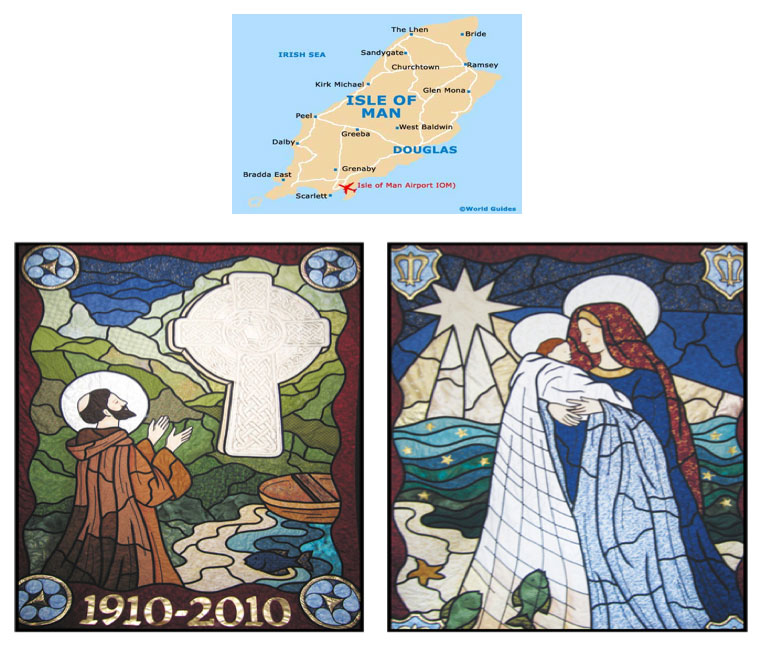 Mission Territory
I believe that the Isle of Man is mission territory. A meeting of the local ministers of religion early in my time here calculated that the percentage of residents in Ramsey attending any church service on a Sunday was 1.7%, with 1.4% of these attending a Catholic church. Over time it became obvious to me that the Archdiocese of Liverpool did not have sufficient priests to provide replacements in the event of death or retirement. In response, the British Province, which now has a parish in the city of Liverpool and which is assessing future needs, has appointed a second confrère, and he is due to take up appointment shortly.
Image by silviaguilera1 from Pixabay
+