Following a request from Rome in 1963, the first three Irish Spiritans were appointed to Brazil. They were the late Fr John Jordan, Fr Dave Regan and Fr Enda Watters. Their arrival broadly coincided with the second session of Vatican II and was a few months before Brazil's military coup.
Irish Spiritans have maintained a substantial presence in Brazil in the nearly 60 years since then. Among the several Spiritans who serve there today are Fr Hugh Boyle and Fr Pat McNamara.
From Co. Donegal, Fr Boyle who was ordained in 1959, taught in Ireland in the 1960s and 1970s before spending a number of years as novice-master for the Province. He moved to Brazil in 1987.
Having first served in São Paulo from 1976 until 1992, Fr McNamara is now in a new parish on the outskirts of the city. He also worked in Ireland with Brazilian migrants and has served in Bolivia.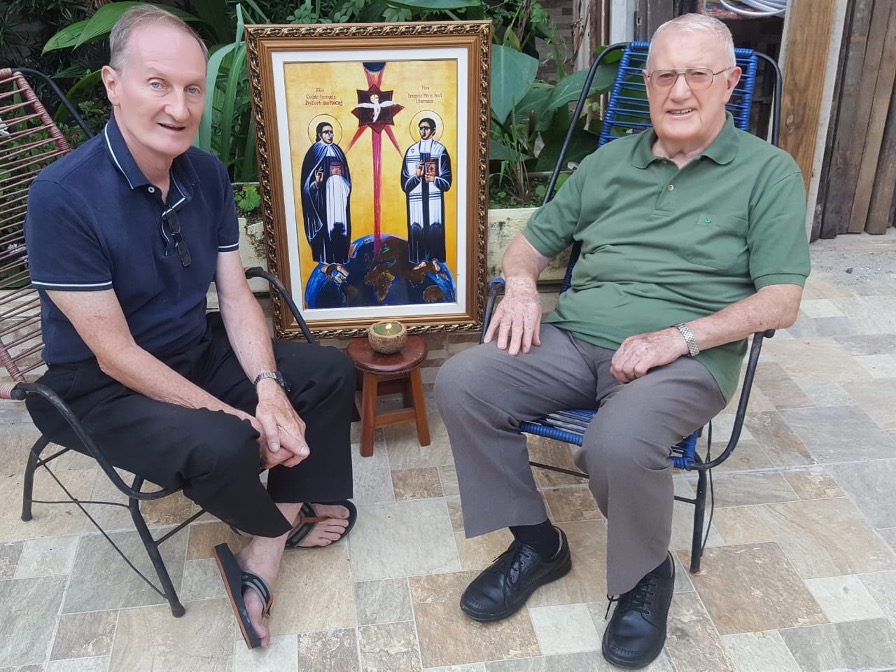 (The photo, displaying a green candle from the Amazon, was in a show of solidarity by Irish people resident in Brazil with the families of Brazilians who have died of Covid-19, and front-line staff. The death-toll in Brazil from the virus has recently surpassed a total of 2,600 people in one day.)
+