Fr Frank Caffrey C.S.Sp. (86)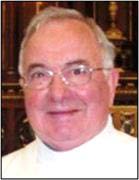 A Dubliner who studied Science in UCD, Father Frank began his overseas missionary service in Nigeria in 1964 as a teacher He did relief work during the Nigerian civil war (The Biafran War) Assigned to Kenya in 1971 he taught and was bursar in St Mary's School, Nairobi He also ministered in both Ireland and the USA
Fr Jim Corry C.S.Sp. (90)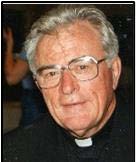 Born in Co Donegal, Father Jim was ordained in 1957 He spent over 10 years in Nigeria, in evangelisation and pastoral roles, and later returned to West Africa serving for a decade and a half in Sierra Leone He also ministered in the USA, eventually returning to Ireland in 2008 half a century after he had first gone on overseas mission.
Fr Noel Cox C.S.Sp. (93)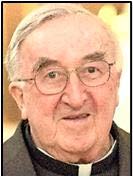 Father Noel, who was from Dublin city centre, was ordained in 1955 He served for over two decades in St Mary's School, Nairobi The holder of two Ph Ds, he represented the Holy See as an Observer to UN meetings on the Environment which were held in 1974 and 1975 He subsequently ministered for many years in the USA.
Fr Colum Cunningham C.S.Sp. (87)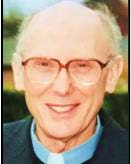 From Tyrone, Father Colum was ordained in 1961 Assigned to Nigeria as two of his brothers, both Spiritans, already were he taught, and did relief work during the Biafran War Back in Ireland, he taught in Spiritan schools, spending many years in Rockwell College He was on the Province's leadership team for six year.
Fr Séamus Galvin C.S.Sp. (93)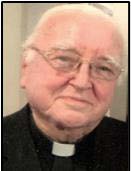 Father Séamus from Co Clare, spent 3 years in Trinidad while studying for the priesthood After ordination, he served in Ireland, primarily in education and was particularly closely associated with the development of St Michael's College He spent two decades as National Director of the Pontifical Mission Societies (PMS).
Fr Ed Grimes C.S.Sp. (80)
From Cork city, Father Ed was ordained in 1967 Having taught in Kimmage, he was appointed to the Gambia where one of his many roles was as founding director of the Gambia Pastoral Institute A Canon Lawyer, he worked extensively in the field of Safeguarding in Ireland and was National Director of the PMS for many years.
Fr Jim McDonnell C.S.Sp. (79)

Father Jim, who was from Co Tipperary, was ordained in 1968 Appointed to Kenya, he served in the education area He spent a decade in the Spiritan Generalate ( in Rome and was associated with the Community of St Egidio Having returned to Ireland during the late 1980 s, he gave long service as a hospital chaplain.
Fr Brendan Smyth C.S.Sp. (69)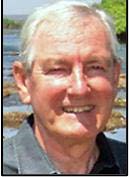 Educated in his native Cabra in Dublin, Father Brendan was ordained in 1976 He spent many years in The Gambia in pastoral roles In Ireland he served as the Director of Vocations The fluent French speaker, who also held an MBA degree, was based in Brussels for some ten years with the Congregation's European Secretariat.
Main image by Gerd Altmann from Pixabay
+