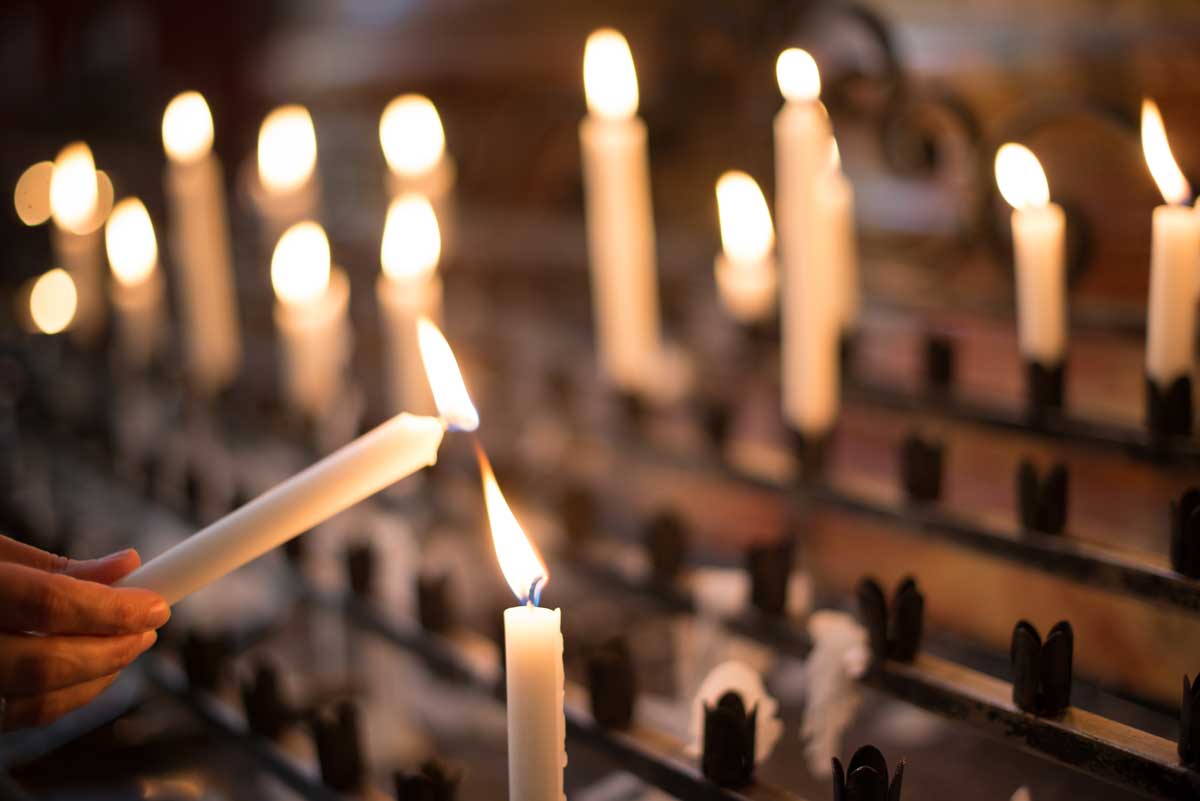 Ar dheis Dé go raibh siad go leir!
Spiritan (Holy Ghost) Missionaries are remembered where they are buried. They are buried in many different places, often in their mission countries. Those who died in Ireland are buried in: Kimmage, Deans Grange, Rockwell, Blackrock, Dardistown, Shanganagh and a small number in parish cemeteries throughout Ireland.
The Spiritan Memorial Chapel, which has been developed in Our Lady's transept in Kimmage Manor Church, is a response to the desire in the Irish Province to remember our dead with dignity, to honour them and pray for them.
Around the chapel walls are panels upon which the names of all our deceased confreres, Irish or very closely connected with the Irish Province, are written in gold leaf. The list of names is in chronological order of death.
It is hoped above all that this Memorial will express the pride we have in the missionary achievements of the Spiritan Missionaries and the people who promoted their work, supported them and collaborated with them. The real monument is the great number of communities in many countries which were born through the preaching of the gospel.
May all those remembered in this Spiritan Memorial Chapel reap the rich rewards of their labours in heaven.