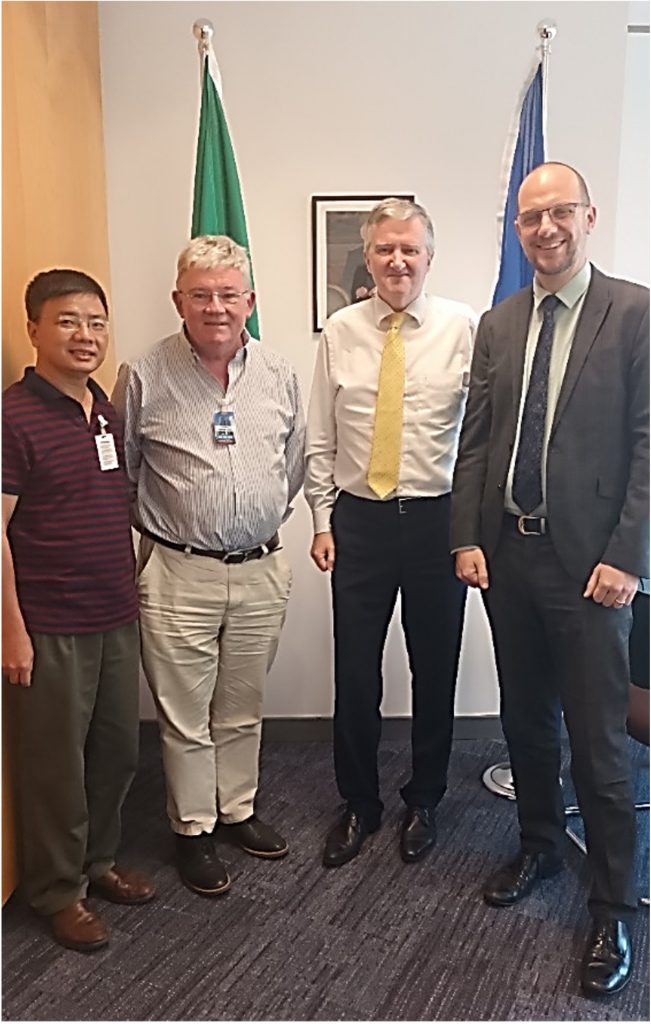 On a recent visit to the Philippines, Brendan Carr C.S.Sp. –accompanied by Fr Michael Vinh Dình Nguyên, a Spiritan from Vietnam who completed formation in the Philippines – met Ambassador William Carlos and Deputy Head of Mission, Brian McCrohan, in the Irish Embassy in Manila.
The ambassador – a former Concern aid worker – recalled with affection and admiration the life-long contribution made to the global work of Concern by the late Spiritans, Fr Gus Finucane and his younger brother Fr Jack Finucane.
Fr Brendan, who has served in Ireland and Angola, was in the Philippines to co-facilitate – with Fr Paschal Dakurah – a month of preparation for final vows of a group of five young Spiritans in formation. Among those who participated were Edmund Kangwa Chipulu, from Zambia, who has been on 'Second Cycle' formation in Ireland, as well as three Vietnamese seminarians and one who is a native of India.
Pictured (L-R): Fr Nguyên, Fr Carr, Ambassador Carlos and Mr McCrohan.
+