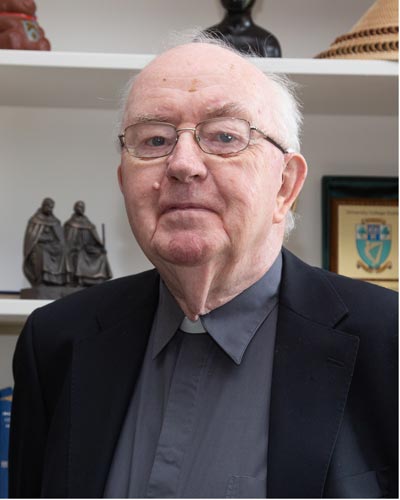 Born in the North Wall area of Dublin, Fr Tom was ordained in 1960.
He served in Nigeria for 5 years and was Director of Philosophy for the Irish Province.
Holder of a Ph.D. (Islam), he served in pastoral, administrative and educational roles in Kenya for over three decades.
Now part of the Spiritan community attached to Blackrock College, where he himself was a student over 70 years ago, he is one of several Spiritans engaged in chaplaincy work.
He regularly contributes to the Province's Soul Food for Sunday series of reflections on the Gospel of the week.
+